Oops. I sort of took an unintentional break from both reading and blogging from July- September, not doing either one as much as I wish I had now that I'm looking back. I'm recommitting. I know both of these things are good for me and fill me up, but sometimes its easy to forget and get distracted by things that take less mental power. *facepalm* Will I ever learn?
The Artful Parent by Jean Van't Hul
I mentioned this here as something I was pulling ideas from through the summer, and I'm continuing to use it for homeschool art inspiration. The first half of the book explains the theory behind process art, gives ideas on how to integrate more artful activities in every day life, and even teaches how to talk to your kids about their art. The last half is full of art projects. I really really loved through this and can't recommend it enough to parents interested in integrating more art into life with kids. You can peruse her blog, The Artful Parent, for great art projects.
 Tinkerlab by Rachelle Doorley
This one is along the same vein as The Artful Parent, which I also mentioned in the same post previously, and which we are also using for homeschool inspiration this fall. Tinkerlab has less actual reading at the beginning, and projects that are broader than the above, with more of an early STEM feel to it. What I like about this one is that the activities progress naturally, so you can start at the beginning of the book and work your way through as each one gets a little harder. Definitely worth checking out if you're into this sort of thing. You can read her blog, Tinkerlab if you're interested in learning more.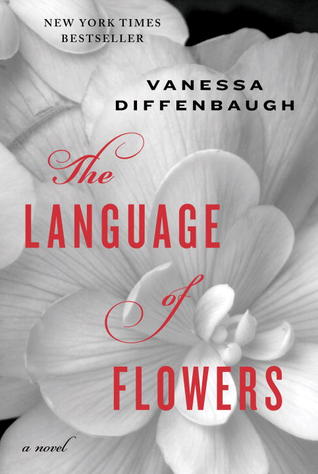 The Language of Flowers by Vanessa Diffenbaugh
I really enjoyed this read, I loved learning about the lost art flower communication. I liked the main character and enjoyed stepping into her shoes during this book, her experience is so different than mine. However, certain story lines still fell flat for me (ahem, the love story).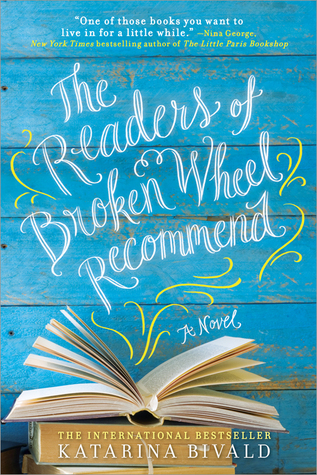 The Readers of Broken Wheel Recommend by Katarina Bivald (audiobook)
I loved this lighthearted story, and the audio version was delightful. Sara travels to a small town in Iowa to meet her pen pal Amy, only to find out when she arrives that Amy has died. Recommended if you want to read a book whose story honors books and readers, or if you want to be transported to small-town life.
Simplicity Parenting by Kim John Payne
This one has been on my list for a while, and I was so thrilled to find it at a Value Village that I started right away. My biggest takeaways from this book include: streamlining toys and clutter to allow children's imaginations grow as they play with simpler and less toys; and the importance of filtering the adult world for children- not just their media consumption but also our conversations, taking care not to expose them to adult stresses or conversation.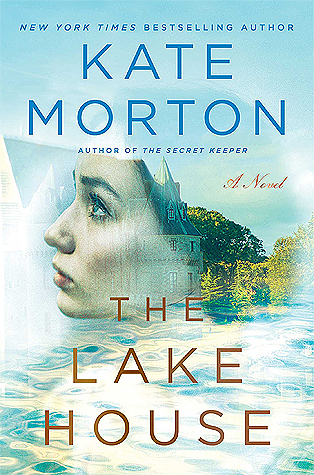 The Lake House by Kate Morton
I actually read this book at a lake house, which I thought was so funny. It turned out to be the perfect book to take away on holiday. Kate Morton's books tend to be light-hearted mysteries, jumping between past and present to solve some old family questions. I like them because the mystery is enough to keep it engaging and page-turning, but never of the gruesome variety.
The Three R's by Ruth Beechick
This is a homeschooling book. Its a very short, and gives ideas on techniques on how to teach reading, writing, and math in the early elementary years. It helped me feel like I really can do this, that with a little direction I can successfully teach my kids the basics in these fundamental subjects. I found it both empowering and affirming.
The Glass Castle by Jeannette Walls (audiobook, narrated by the author)
This was a re-read for me. When I first read this about 6 years ago it earned a spot among my all-time favorites. I wanted to read it again before seeing the movie, curious to see if it would stand up to time. It did. This book is fantastic. I find memoirs about people overcoming difficulties so inspiring, while encouraging me to be grateful for all the things I've taken for granted at the same time. This is also well-written. Its not just good because of the story, the writing holds up well too. I'd love to check out her other books as well.  Highly, highly recommend if you're a fan of the genre, just be warned that there's a lot of language.
How To Raise a Wild Child by Scott D. Sampson (audiobook)
If you've ever watched an episode of Dinosaur Train with your kids, you'll recognize him as Dr. Scott the paleontologist, who comes on the show and talks about current animals vs dinosaurs, always ending by encouraging the kids to get outside and explore nature. You guys, this book was fantastic. Its changing the way I think about taking my kids outside, buts its also well-written and engaging. This book is about all the reasons behind why taking kids outside is so important, and its chock full of ideas on how to actually do this, for different ages. There were so many good ideas and recommendations that I was constantly pausing it to write things down. I don't own this yet, but I will soon (its already sitting in my Amazon cart) because I want to be able to go back and read it again and again, and use it as a resource and inspiration when I'm looking for things to do outside. In fact, when I do buy it I'm pushing it on John so we can talk about how to encourage more wildness in our outdoor time. I'm so excited about it. If you're interested, you can read this article he wrote for a small taste of the book.
* I just realized that many of the books I've been reading are non-fiction, 6/9. And all of them (except The Glass Castle) are information-packed, these aren't fun narrative non-fiction books.  This totally explains why I needed more mental breaks- non-fiction takes me longer to work through so I can absorb what I'm learning. Lesson learned: I deserve a little more grace and a little less facepalming.