I mentioned in my last post that I haven't been reading as much as I would like lately. These distractions are the primary reason behind that.
I've spent a lot of time lately looking at different homeschool curricula. Even though I've already got this year figured out, I just can't seem to stop looking! Its so much fun to learn about all the options that are out there. Here are a few I've come across that I like the best and are high on my list for grade 1 next year. (I know, I'm really getting ahead of myself. But i'm just so excited about homeschooling I can't help it!)
Another thing I've been super into lately is listening to podcasts. I love podcasts because they're short(er than an audiobook), and so its easy to switch between interests and shows based on my mood. A few that I've been enjoying lately include:
Bravewriter– for when I need some homeschooling pep talk from Julie (who makes a great mentor, if an online personality can be that).
Harry Potter and the Sacred Text- for when I want to nerd out with a little (or large) helping of spirituality on the side. I always see things differently after listing to this one.
Invisibilia– for when I'm ready for my mind to be blown, or when I want to learn something new, for a perspective shift.
LeVar Burton Reads– for when I'm feeling nostalgic for Reading Rainbow, or want to get lost in a short story, or just want to hear his voice (in a non-creepy way).
Lore– for when I want to be deliciously creeped out. Which isn't often, but if you like this feeling this podcast is so interesting and well done, and also has a show being released on Amazon Prime on Friday, October 13, an auspicious date if there ever was one.
Read Aloud Revivial– for when I want something about children's books and reading aloud to kids, which although sounds specific, is something I'm in the mood for a lot.
Sojourn Grace Collective– for when I want something spiritual, but with a more liberal perspective than what I get going to church on Sundays.
Sorta Awesome- for when I feel like a chat with girlfriends, whether deep or superficial.
The Homeschooling Sisters– for when I wish I had more friends in the homeschooling world for homeschool mom talk.
Homeschooling in the North Woods– for when I don't want to overwhelm my few and new homeschooling friends with my scary/ obsessive enthusiasm for all things homeschooling.
Wild + Free– for when I need some homeschooling inspiration.
What Should I Read Next– for bookish talk and new things to add to my TBR.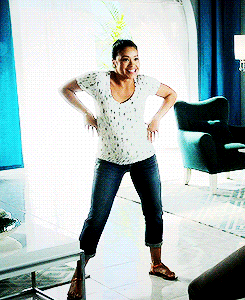 I should also note that I started watching Jane the Virgin recently, and I totally got sucked in! I love it so much- I was pleasantly surprised at how funny it is! I really like Jane- even though the show is super dramatic she remains real and relatable. And I love watching the relationship between Jane and Petra play out. Other favorite characters include Rogelio, who I loved the moment we met him because he's so ridiculous. I also really like how the show portrays motherhood- the difficulty of choosing between being with your baby and doing something you love, how happy Jane is when her milk comes in, sleep training, the excitement of first steps. However, its hard to stop, easy to binge, because episode ends on a cliffhanger! You've been warned.
What have you been into lately?