I read two books and listened to three audio books in  January.
The Seven Husbands of Evelyn Hugo by Taylor Jenkins Reid (audio)
This was an engrossing and well told story, it would make an excellent vacation read. Evelyn Hugo is a very private famous actress who asks a struggling writer hardly anyone has heard of to write her biography. Evelyn was quite the character and lived a fascinating life, and it was fun to get a taste for what old Hollywood culture was like back in the days when actors and actresses signed contracts with studios.
The Secret Life of Bees by Sue Monk Kidd (audio)
I'd really like to re-read some old favorites this year to see if they still stand up, and this is one of them. I loved this book when I first read it and passed it on to several different people. I still liked it a lot this time around, though I did find some of the themes to be a bit heavy handed. I love the character of Lily and her longing for her mother, I love the ladies of the pink house, and I love that the backdrop of this story is beekeeping. It makes me want bees! If you haven't read this yet, I'd highly recommend giving it a try.
Teaching from Rest by Sarah McKenzie (audio)
You might be familiar with Sarah McKenzie as the host of her podcast Read Aloud Revival (which I know I've talked about before because its one of my favorites). I've wanted to read this one for a while, and I consider it my homeschooling mama professional development of the month. McKenzie shares why its so important to teach from a place of rest ourselves, and gives great practical advice on what this could look like. I loved the audio version because she narrates it and I'm familiar with her voice from the podcast, but I sort of wish I had a hard copy of this one as well!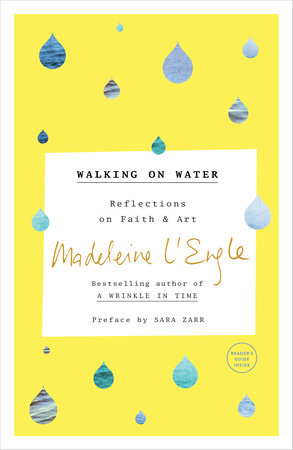 Walking on Water by Madeleine L'Engle
I wrote a few of my thoughts on this book in a previous post here, so I won't say too much. I absolutely LOVED this book. I love the way L'Engle writes about faith and art. I'm so glad I own a copy of this book because I just know its going to be one that I'll revisit and mark up as I read it over and over again. Her perspective was so refreshing, and I loved hearing a little about the process behind some of her well-known books, like A Wrinkle In Time. Highly, highly recommend this one.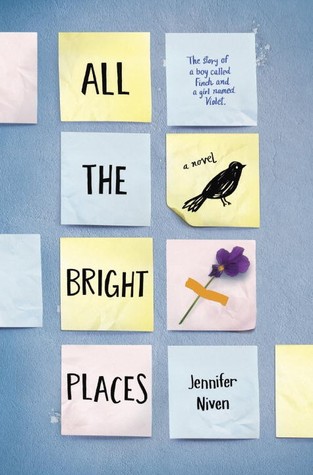 All the Bright Places by Jennifer Nevin
An engrossing YA that deals with young love, mental illness, and suicide. I loved Finch and Violet, who meet on the ledge of the school bell tower as each are contemplating suicide. It was enlightening to get a look inside the head of someone with bipolar disorder.
Have you read anything lately you'd like to recommend?